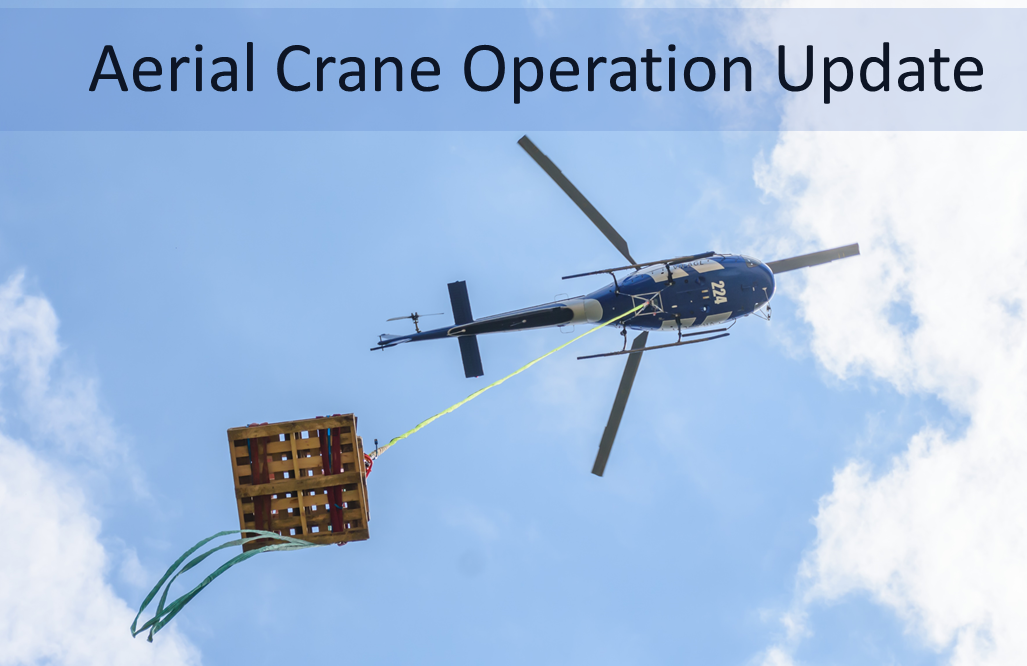 Stanwell Park Aerial Crane Update
December 16, 2020
FRIDAY the 18th of December is the day !!
For all residents of Chellowdene Ave, Stanwell Park, who have been contacted by Touchdown Helicopters & City Coast Services regarding the helicopter lifting operation at your location,  please be aware –
We are now scheduling the helicopter lifting operation for Friday the 18th of December. Assuming all is good to go ahead, we will conduct a door knock at 8am as first request for all effected residents to vacate their premises. All premises will then need to be vacated by 10:15am at the very latest. A second door knock will then be conducted at this time to ensure all premises are empty.
We very much regret the inconvenience but greatly appreciate the efforts of all residents to work with us on this.
Feel free to contact us if you have any queries on 0417 121545
This post updated at 9:00am on Thursday 17th of Dec