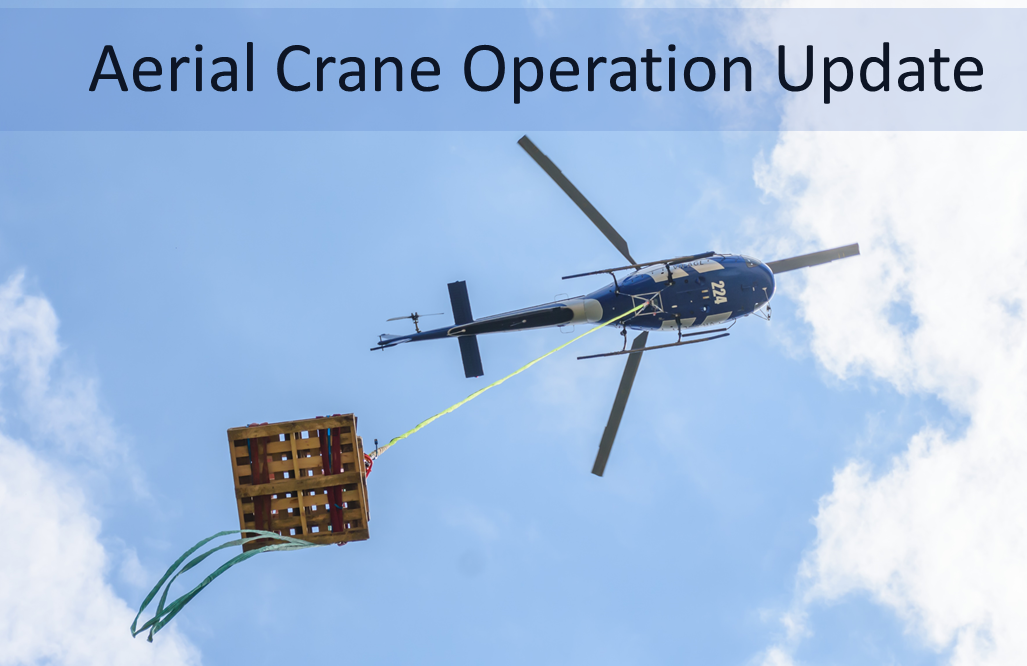 Cringila Mountain Bike Park
August 11, 2020
Touchdown Helicopters has been requested to provide an aerial crane solution by Dirt Art who are sculpting the tracks at Cringila Mountain Bike Reserve for your fun and enjoyment. As such, we will be lifting some track building materials into place across the reserve.
The helicopter operation is currently scheduled to commence at 8am on Thursday the 19th of August and should take approximately 3 hours to complete.
This operation is being undertaken following strict rules and regulations imposed by the Australian governments Civil Aviation Safety Authority (CASA). If you have any queries or concerns or even if you would like to send us photos taken on the day, feel free to contact me using the details below.
So please don't be alarmed if you see a helicopter with a suspended load underneath flying in the reserve close to your homes on Thursday the 19th of August. It will be part of a planned operation.
Check out our Facebook page for any last minute updates – https://www.facebook.com/touchdownhelicoptersillawarra/
p: 02 4257 7612
m: 0418 119181