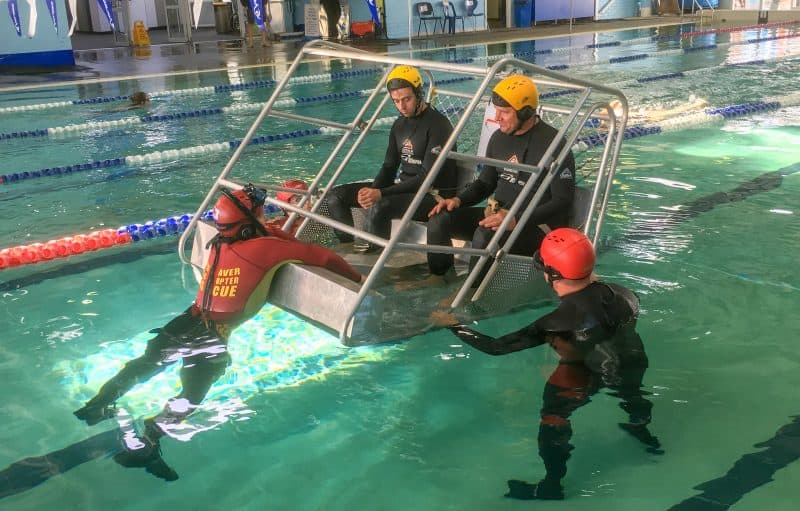 Touchdown attends HUET Training
July 4, 2018
To help maintain the highest levels of safety awareness, preparation and readiness, Touchdown Helicopters aircrew recently attended  the Westpac Rescue Base at La Perouse to undergo Helicopter Underwater Escape Training (HUET).
The course began with a classroom session comprising attendee's from across the helicopter industry whose company operations include flights over water. The theory component covered off all pre-flight preparation for an over water flight including specialist equipment requirements. A discussion on ditching, orientation and extracation from the aircraft followed. The final component discussed was cold water survival and rescue after the event.
The group then met at the local indoor swimming pool where theory was put to practise. All attendee's tried their hand at escape from the practise roll-cage, as well as inflating and getting into a liferaft, use of the underwater breathing apparatus and invididual and group techniques for survival until rescue.
Although use of our newly found skills is highly unlikely, it was a great course to attend whereby some very valuable advice and information was imparted.